New Long-Range Precision Missile (LRPM) Enhancements for AH-64E Apache Attack Helicopters Unveiled
The U.S. Army has been on the hunt for a new long-range air-to-ground missile system to arm their AH-64 Apache attack helicopters with. With new anti-air weapons systems being developed at a rapid pace, the AH-64 Apaches engagement capabilities have been severely jeopardised. A new missile would allow the Apache to engage targets at long distances while using drones to spot enemy targets. This would allow the choppers to avoid the danger of enemy air defences.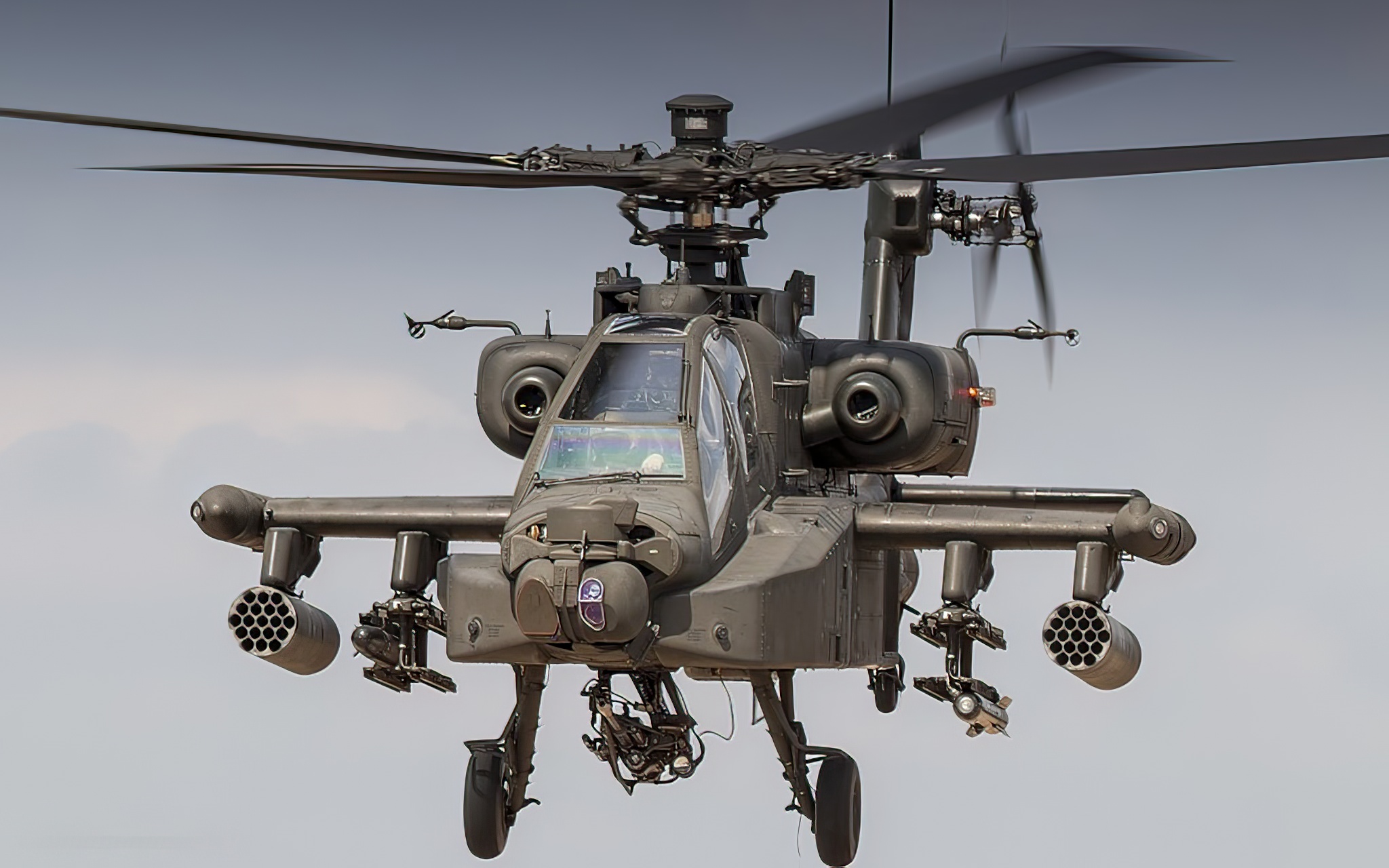 Long Range Precision Munition
The Army has designated the new weapon system as the Long-Range Precision Munition (LRPM). In 2021, the service had requested $29.2 million to ramp development efforts by holding a competition for the LRPM, with a shoot-off between competing missiles in 2022. The Army board would then select one or more auspicious missile systems in 2023.
In the meantime, the U.S. Army and Air Force have set their eyes on a temporary adjustment until a permanent missile system is adopted. The interim solution is utilising Israeli-made Spike-NLOS missiles. A live test was even done off the coast of Florida in February 2021 by an AH-64E Apache attack helicopter flying from Eglin Air Force Base and with support from the 96th Test Wing there. The Apache launched an Israeli-made Spike-NLOS missile at a stationary boat approximately 30 kilometres away.
The new LRPM is to resemble something akin to the Israeli one that will give Apache crews a much-needed boost in range and variety of attack options. A way the LRPM would certainly be used if for an Apache to remain far away from danger and send in small surveillance drones to identify the locations of air defences. With the data sent back to the Apache, it can then fire with precise coordinates to neutralise the defences from a safe distance with its LRPM.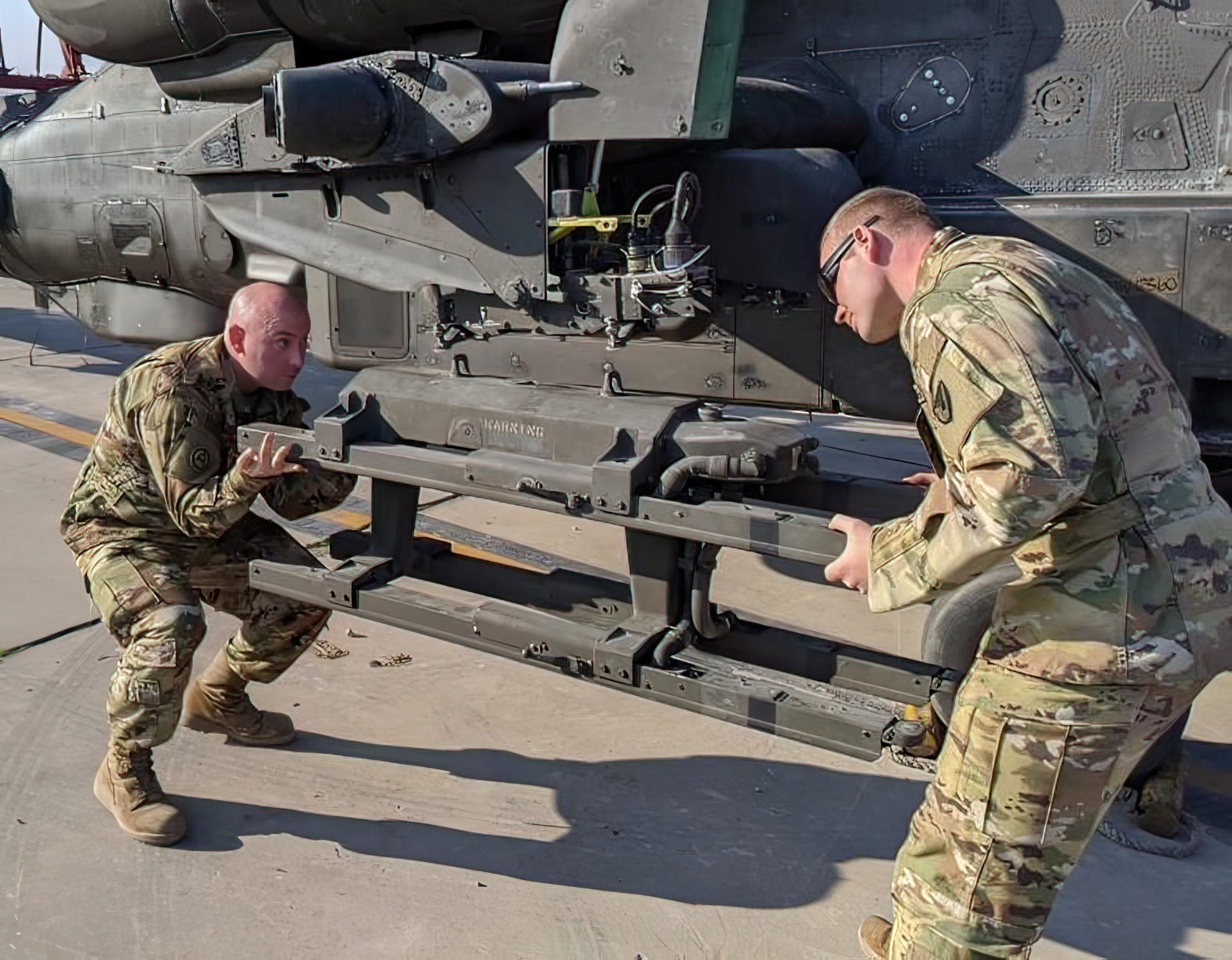 Apache
From the AH-64A that began in 1984 to the present AH-64E Version 6 (v6), one thing about the Apache attack helicopter has hardly changed: its reputation as one of the world's most advanced and proven attack helicopter.
With more than 1,200 in its possession, it represents the backbone of the U.S. Army attack helicopter fleet and a growing number of international defence forces. Yet, without new armament and soon, it would be rendered quite inefficient.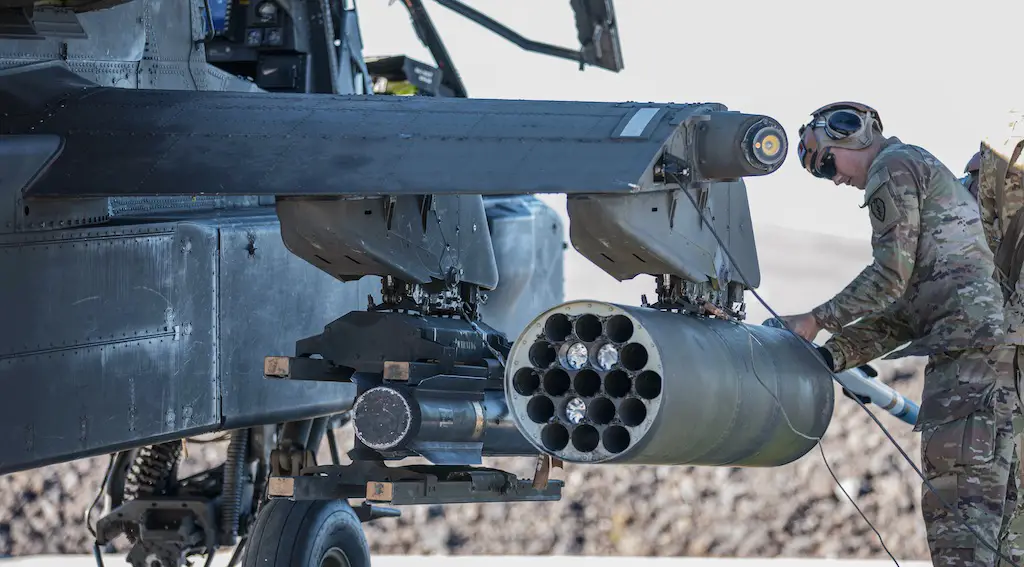 Current Armament
The Apache's primary weapon is the AGM-114 Hellfire missile, the development of which dates to the 1980s. These fire-and-forget (non-guided missiles) precision missiles have a range of about 8 kilometres and are highly effective against targets like tanks, armoured vehicles, and other aircraft.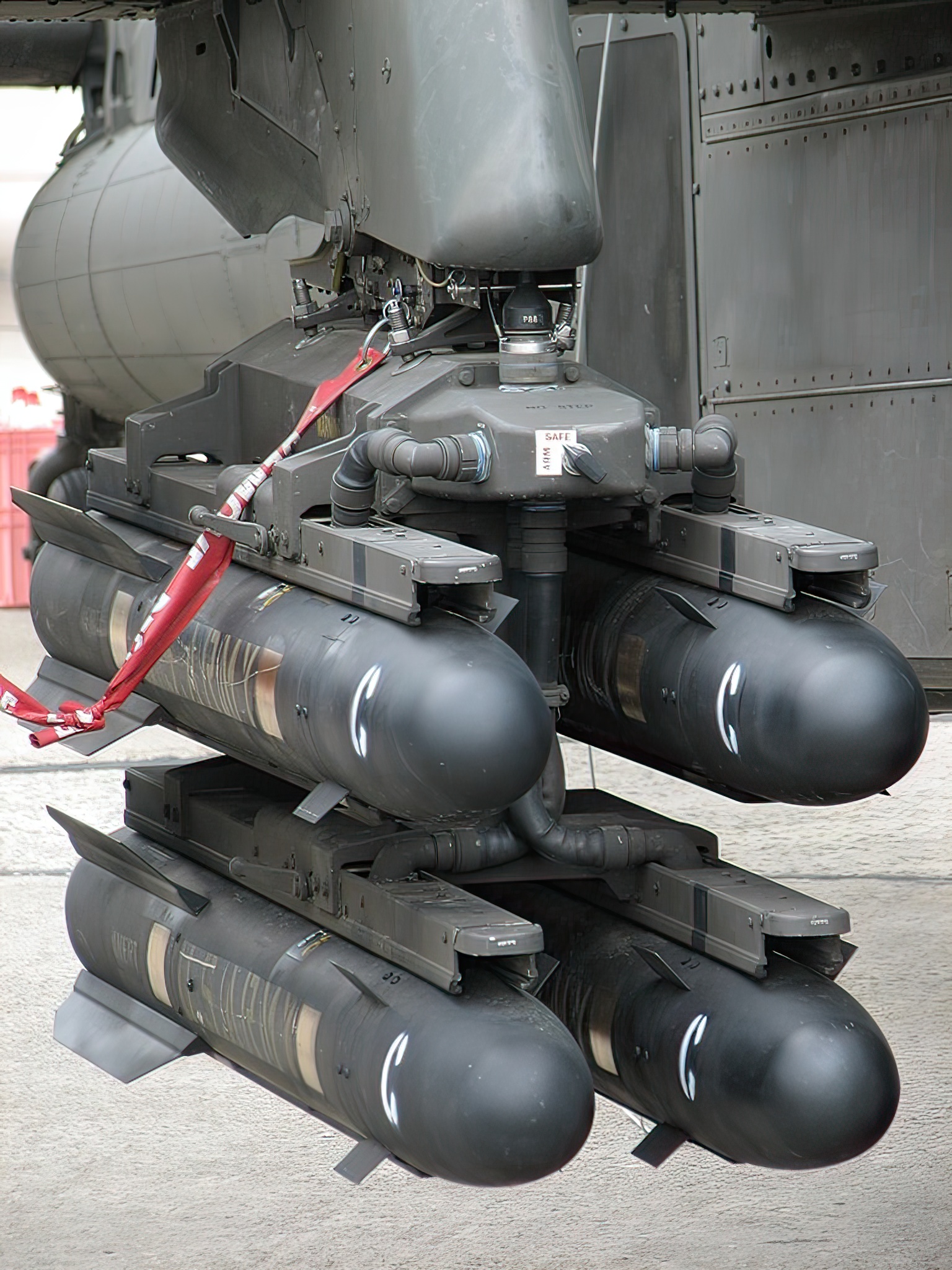 Despite being one of the most favourite missiles in the U.S. arsenal, the Hellfire showing its age against modern defenses, especially as its effective range has never been improved ever since its production four decades ago.
As highlighted in its name, the Spike N-LOS missile mentioned above, i.e., the Spike non-Line of Sight missile, can be fired without the launcher or chopper having a direct line of sight of the target. This allows the operator to fire from the safety of cover. These types of missiles are still rather uncommon in the U.S. Army and have a nose-mounted camera that sends a live view of its flight to the crew.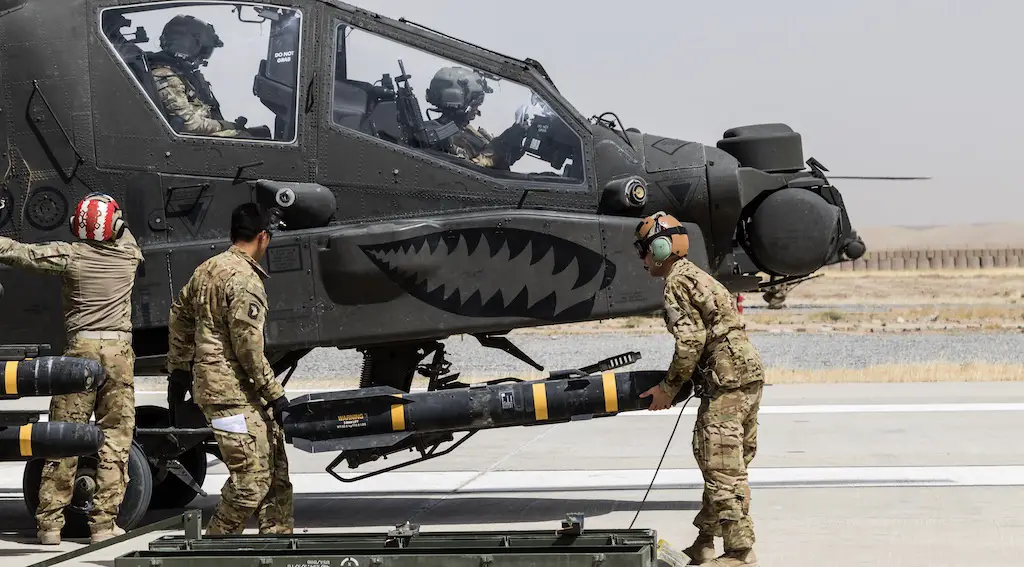 Outdated attack capabilities
New defensive mainly from the Russian Federation are turning missiles like the Hellfire nearly obsolete. For example, the Russian Tor (SA-15) surface-to-air missile system has a maximum range of 9.3 miles, whereas the Pantsir S1 system has a maximum range of 12.4 miles.
The modified Pantsir SM1 and SM have maximum ranges of 30 and 40 kilometres respectively. If an Apache were to launch a Hellfire missile, it would be required to enter well into the firing zones of such defences and thus greatly increasing the chances of being intercepted and shot down.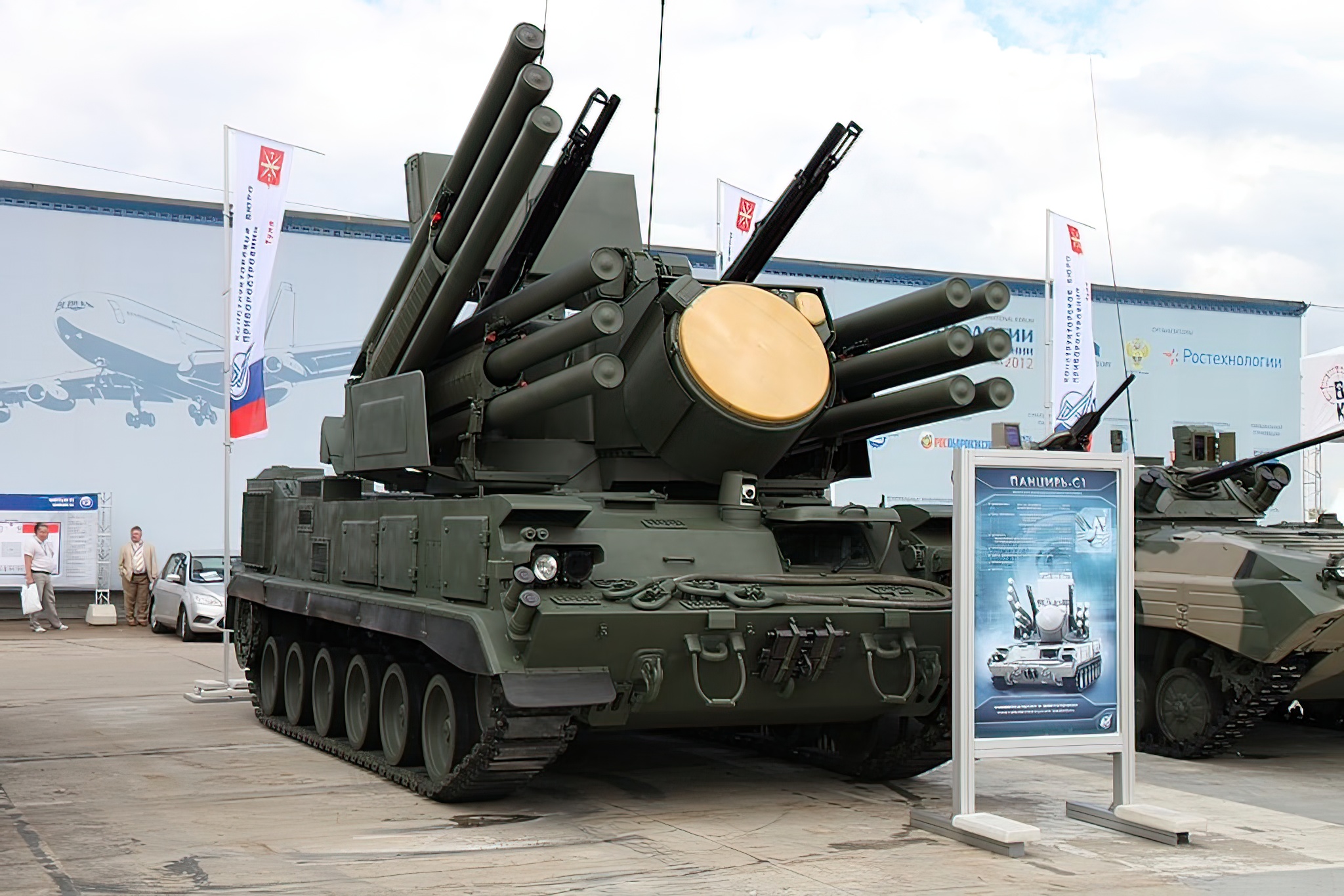 It is not a new issue either. During the Yugoslav wars, the Apache attack helicopters were almost never used out of fear of their destruction. Also, in the 2003 invasion of Iraq, 31 Apache helicopters deployed for a mission behind enemy lines left all but one damaged with one completely being destroyed.
When the U.S. Army does indeed adopt a LRPM for its fleet of Apache attack helicopters, it will most certainly become a force to be reckoned with if not a game changer in its own right.