New B-21 Stealth Bomber Is Unveiled: What Did We See?
On December 2, 2022, Northrop Grumman presented at its Plant 42 in Palmdale, California, the B-21 Raider. It's the first new strategic bomber for the U.S. Air Force created in last three decades. According to the company the B-21 is also the world's first sixth generation aircraft and is named in the memory of U.S. aviators' heroic Doolittle Raid of 1942. It is poised to become the backbone of USAF's bomber force for the greater part of the 21st century.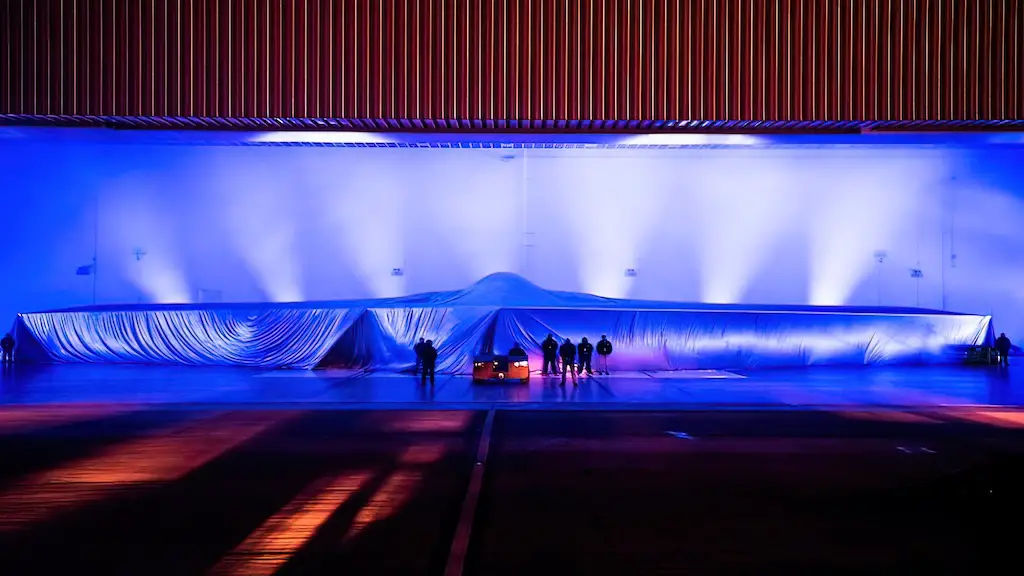 Stealth and advanced networking capabilities
Specifications of the new bomber are still mostly kept secret and the unveiling ceremony has provided the general public with only a frontal view of the aircraft. Still, it's clear that B-21 is a further development of concept realized in its predecessor, B-2 Spirit. It, too, features a flying wing design and stealth technology.
As a true 21st century aircraft, B-21 also extensively uses sophisticated software, including cloud technology. The Northrop Grumman mentions, among other things, the use of "the B-21 digital twin." The company promises that "this robust cloud-based digital infrastructure will result in a more maintainable and sustainable aircraft with lower-cost infrastructure."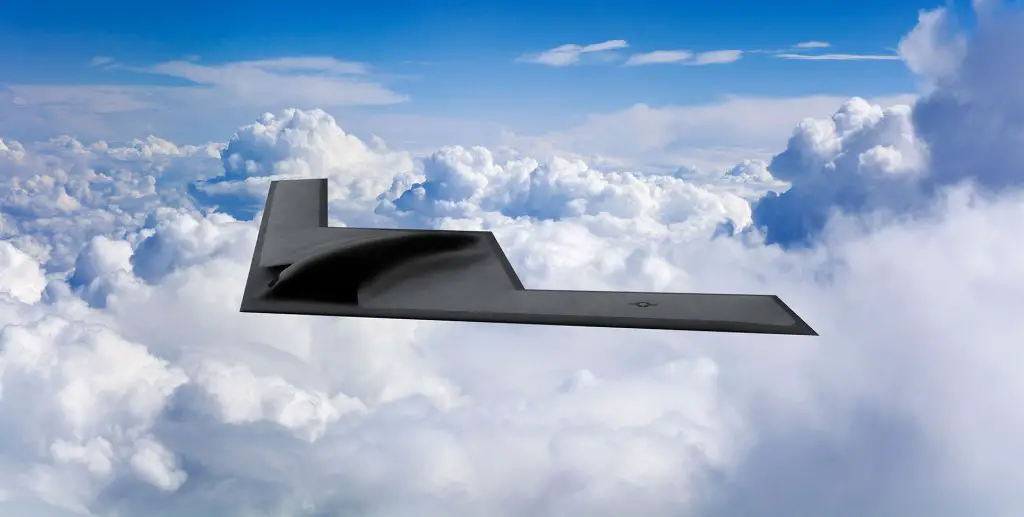 Deterrence across the globe
Designed as a replacement for aging B-1 Lancer and B-2 Spirit bombers, the Raider is supposed to become a new crucial component of U.S. strategic deterrence. It is capable of delivering both conventional and nuclear payloads and using "a broad mix of stand-off and direct attack munitions." The Raider's job will be to penetrate the toughest defenses for precision strikes anywhere in the world."
Defense Secretary Lloyd Austin said at the unveiling ceremony that "Even the most sophisticated air defense systems will struggle to detect the B-21 in the sky." Northrop Grumman also says it views the B-21 as the lead component of a larger family of systems that will deliver intelligence, surveillance and reconnaissance, electronic attack and multi-domain networking capabilities.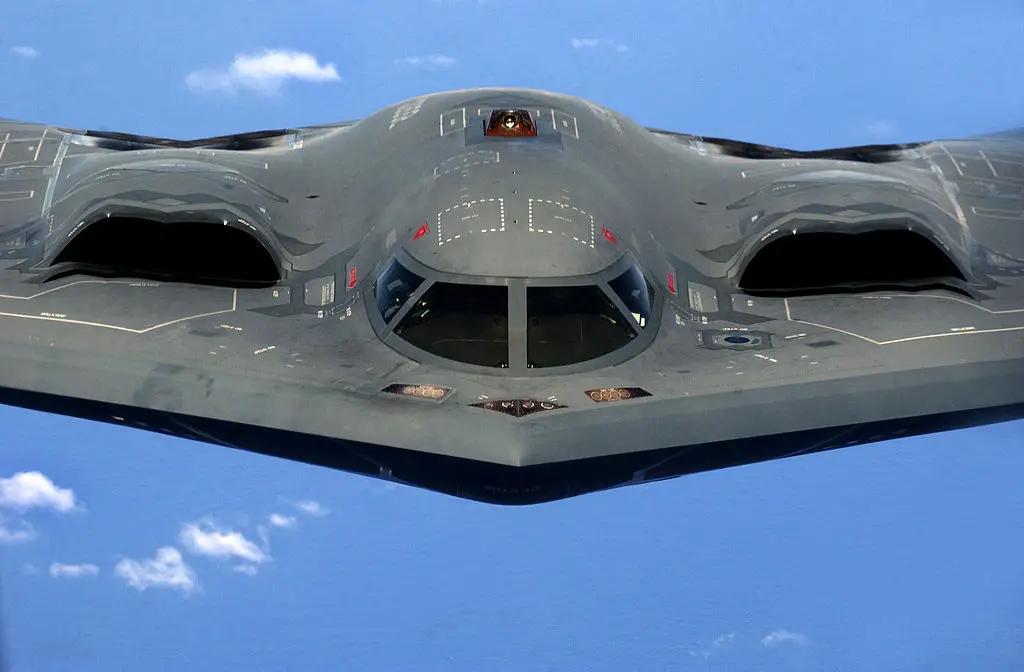 Focus on open architecture
The B-21's first flight is expected next year, and its introduction into service is several more years ahead. Right now, six B-21 Raiders, including the one shown to the public, are in various stages of final assembly and test at Northrop Grumman's plant in Palmdale. Air Force wants to ultimately have a fleet of at least 100 Raiders. B-21 is an insanely expensive aircraft.
The USAF press-release speaks of an average procurement unit cost requirement of $692 million. At the same time, it "has been designed from day one for rapid upgradeability", so that new tech, capabilities and weapons could be "seamlessly incorporated through agile software upgrades and built-in hardware flexibility," as Northrop Grumman puts it. That means the Pentagon will be able to save money on developing new aircraft as the B-21 is likely to remain relevant for decades to come.